untitled
"untitled" has a Japanese inspired food menu where in a relaxing atmosphere with constantly rotating artwork, so you will regularly see artists and creatives here.
There's a tasting menu on the first Sunday of every month with wildly creative dishes accompanied by a complimentary cocktail from Tony Conigliaro, nicknamed the Heston Blumenthal of cocktails.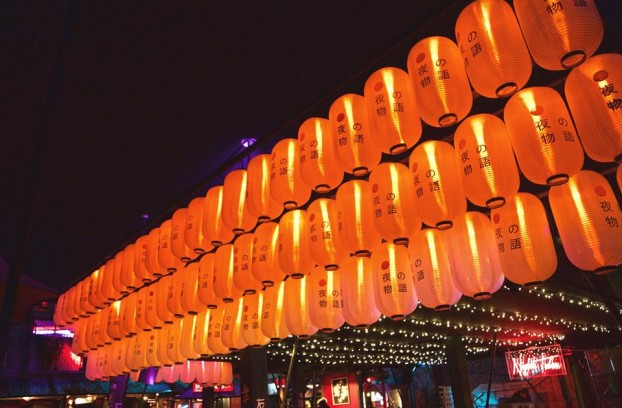 Ridley Road Market Bar
In the heart of the Ridley Road Market, this shabby chic bar is part tropical bar, part apres ski lodge.
This is London's first cash-free bar which means they accept cards, but no coins or notes. Perfect for a glass of wine in the week, or a dance at the weekend. Slice Girls also serve pizzas here every night.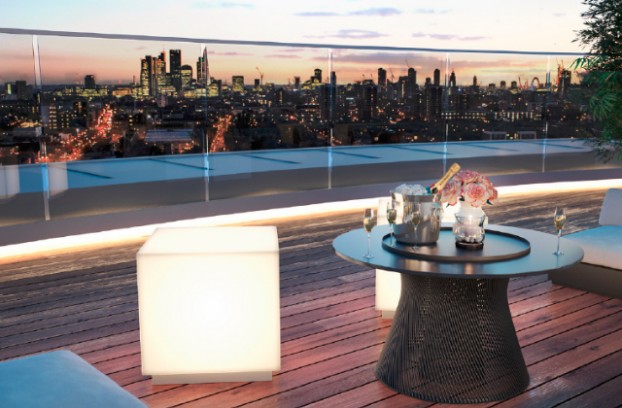 Shopping
Dalston is always a perfect place to visit vintage shops where you can find designer clothes, books and music.
Pelicans and Parrots sells clothes and homewares or try Beyond Retro for Adidas from the 1990s Adidas and dresses from the 1970s.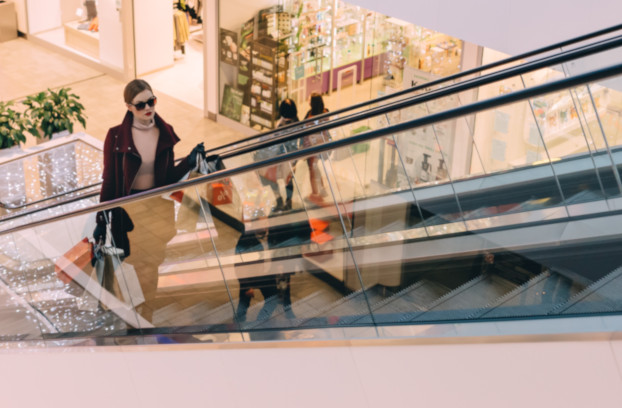 All profits made on the bar and on the door go towards funding Bootstrap Company's charitable aims. Also if you looking for a unique valentine presents idea for your other half Dalston is always a perfect place! Dalston Roof Park
The only rooftop venue is an opportunity to relax, eat, drink, dance and see the London city landscape differently.
It was newly refurbished in 2017 and has two bars, in-house catering, and a state-of-the-art retractable roofing system to protect against bad weather. From its early days the Dalston Roof Park has seen its astro-turf graced by Rudimental, Jessie Ware, Johnny Flynn, Basement Jaxx, Disclosure and a whole host of cutting-edge promoters, artists and labels.
Dalston Roof Park puts on more than 100 events over the summer, including charity fundraisers, leading London based club nights, community events, fashion shows, film screenings, mini carnivals and more.
With the support of our dedicated team and the best online casinos, we're confident in our future.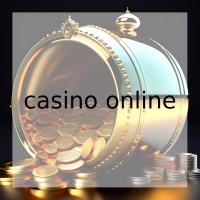 Dalston Eastern Curve Garden
Open seven days a week, the Curve Garden is a free community garden that has been created along the old Eastern Curve railway line that used to link Dalston Junction with the goods yard and the North London line.
Nestled in one of the most built up areas of London, the public green space has its own cafe and a pavilion for the numerous events and workshops hosted here including live music and yoga.

There are also a number of volunteering opportunities throughout the year to help the community with social, economic and health benefits. The Dalston Rio Cinema
The Rio Cinema is a Grade II listed independent Art Deco cinema and a popular single-screen cinema with a history dating back to 1909.

It is one of the few independent Art Deco cinemas in London and mostly shows foreign and indie films, although you might catch a mainstream movie every once in a while.

The architecture is beautiful, the auditorium boasts red velvet seats and, of course, long red curtains reveal the screen before the movie begins. Rio also doubles up as a community hub and can be hired out for birthday parties.
The Victoria
The Victoria has been a vital part of London's live-music landscape for decades and is brimming with a global drinks list and a resident burger-smith by the name of Psychic Burger.

Here, on 26 October 2018 it hosts the Tangerinecat UK Tour. Tangerinecat began in 2008 in Ukraine as a collaboration between Ukrainian born Eugene Purpurovsky and English born Paul Chilton. Their music has absorbed the musical, poetic and social forms of Ukrainian and Soviet counterculture.

Add to this influences from EDM, blues, metal, art-rock and more, plus their persistent use of unusual musical instruments and you'll experience some of the most powerful music you've ever heard.
Gillett Square
Dalston Studios has been handed the license for running events on Gillett Square on behalf of the Vortex Jazz Club. The Gillett Square programme is now managed by a core coordination and planning group consisting of the London Borough of Hackney, Dalston Studios, Open Source CIC, Hackney Cooperative Developments CIC and the Vortex.
Gillett Square's programme aims to sustain and cultural events which include live music and arts, games, sporting and educational activities for all, ensuring that Gillett Square sustains and develops with the community that makes it one of London's most remarkable public spaces.
Dalston Children's Festival
The Dalston's Children's Festival is a fun weekend event where everything is free.

Get involved in chalking, playing games, acting, messing about on boats, making art, watching films, swapping books, cooking, decorating with feathers and sparkles, making music, hula-hooping, watching plays, learning Spanish and enjoying nature.
Dalston Music Festival
This music festival in May has brought some great sounds to venues all around Dalston in May since 2015. There is now an outdoor stage and free party in Gillett Square hosting top DJs, plus barbecues, stalls and side-stages to help get revellers into the carnival spirit.

Then from early evening, local venues host live bands and DJs into the early hours, with one wristband getting you into all of them. This is an event run by and for the local community and is set to become a regular community event.